Free Combination Vending Machines
Apply for your Free Combination Vending Machine, through an experienced provider of vending machines, with over 14 years experience in the vending industry.
Browse our vast range of free combination vending machines.
Get a free high quality combination vending machine for your business.
Get one of the best combo vending machine systems free in Australia.
One of only a few Australian leaders in supplying free combination vending machine solutions in Australia.
Quality Vending Support
Full Free Vending services
Experienced vending Team
Big product range
You choose what you want in your Free Machine
Free Combination Vending Machines
3 x sizes to choose from.
So many combo vending machine models available, this is just a few to consider.
Here are some Free Combination Vending Machines available:
Your vending machine will be supplied to you for FREE!
You also get free vending services!
NO COST TO YOU!
ZERO Installation Fees
ZERO Rental
ZERO Servicing Costs
NO CONTRACTS!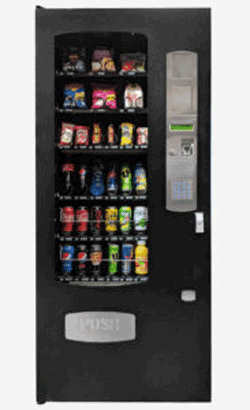 Small Combination Vending Machine (VM3 Combo)
3 wide Combo – Combination Vending Machines
3 wide machine with small capacity.
36 x Product selections of drinks and snacks.
This small capacity combination vending machine suits up to 30 Staff
* 6 x snack chip or cookie selections
* 12 x chocolates / bar selections
* 18 x drink selections including 6 x bottles + 12 x can selections
* Dimensions VM3 – H 1830 mm, W 762 mm, D 830 mm, W 285 kg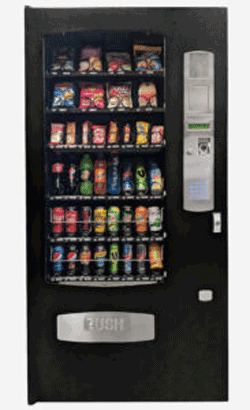 Medium Combination Vending Machine (VM4 Combo)
4 wide Combo – Combination Vending Machines
4 wide machine with medium capacity.
40 x Product selections of drinks and snacks.
This medium capacity combination vending machine best suited to 50+staff
* 8 x chip selections
* 8 x chocolate /bar selections
* 24 x drink selections being 8 bottles + 16 can selections
* Dimensions VM4 – H 1830 mm, W 890 mm, D 830 mm, W 320 kg
Large Combination Vending Machine (VM5 Combo)
5 wide Combo – Combination Vending Machines
5 wide machine with large capacity.
Over 50 x Product selections of drinks and snacks.
This large capacity combination vending machine best suited for 60+ staff.
* 12 chip selections
* 12 chocolate /bar selections
* 30 drink selections including 10 bottles + 20 can selections
* Dimensions VM5 – H 1830 mm, W 1056 mm, D 830 mm, W 350 kg
This vending machine would be suitable for situations where you ideally would use a stand alone snack vending machine and a stand alone drink vending machine but you do not have the room.
This is the best alternative fit for limited space.
Find information on the many sizes and brands of combination vending machines available, to decide on the right size vending machine you can get for free.
So many machines, so many models.
We will endeavour to show some various sizes of combo vending machines for free that they can come in.
All combination machines take Coins, Notes, Cashless Payments – Credit Cards, QR Apps and Loyalty Rewards Programs.
This is done via a mobile phone.
Any vending machine fitted with cashless payment systems such as Credit Card Readers or QR Apps, have a remote monitoring system added to them to ensure your free vending machine does not run out of products.
This can keep track of sales, stock inventory & more.
A great feature of a free Combination Vending Machines is that apart from selling drinks, snacks, chocolates etc, they can offer a lot more.
They can also have beauty and health essential products, as well as hygiene and sanitary items, PPE equipment, masks, hand sanitisers, disposable gloves plus much more.
A combo machine is a very versatile investment.
This machine can sell a lot of different items.
So much to choose… so much variety
To go on show… in a Combo
Depending on your size of business and staffing numbers.
We hope we can help you choose the right size machine for the job.
All Combination Vending Machines basically come in 3 x generic sizes.
A business with:
5 – 20 staff should have a 3 Wide Combo Vending Machine or a VM 3
20 – 50 staff should have a 4 wide Combination machine or a VM 4
50 – 80 staff should have a 5 Wide Combo Vending machine or a VM 5
80 – 100 or more staff should have 2 x 5 wide combo machines or a full Drink vending machine & a full Snack vending machine.